Looking for a number of experienced qualified, reliable & passionate staff members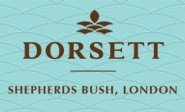 Dorsett Shepherds Bush
58 Shepherd's Bush Green,
London W12 8QE, United Kingdom
Pictures Restaurant
Opening Hours: Daily 6.30am - 10.30pm
Tel: +44 0203 262 1026

Dorsett Shepherds Bush, located in a Grade II listed building, offers 317 rooms, 2 restaurants, a destination bar, a spa, 3 meeting rooms and an executive lounge. The hotel opened its doors in June 2014 and over the last year gained the reputation of delivering excellent guest experiences in a beautiful hotel with comfortable and well appointed rooms.
We are looking for a number of experienced qualified, reliable & passionate staff members to join our team. If you would like to take the next most crucial step in your career then please come along to our open day.
We are holding a Recruitment Open Day on the following date:
Wednesday, 10th August 2016, 12-4pm
Dorsett Shepherds Bush, 58 Shepherds Bush Green, W12 8QE.
We are currently recruiting for the following positions:
Chef de Partie
Sous Chef
Breakfast manager
Front Office Associate (Nights)
Food and Beverage Assistant
Accounts Executive - F&B Cost Controller.

All Applicants MUST attend with their CV and passport or proof of eligibility to work in the UK. If you are unable to attend the open day, please email your CV to humanresources.london@dorsetthotels.com.
Advertorial

August 3, 2016