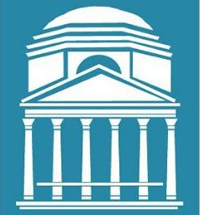 www.chdfas.org.uk

Chiswick Decorative & Fine Arts Society

Lectures take place on the second Thursday of the month at 8pm, excepting January and August, in the Malinova Room at The Polish Centre (POSK), 238-246 King Street, Hammersmith, London W6 0R
Non-members £8 on door
(refundable against membership)

Thursday 16 July 2016, 8pm (Bar from 7.30pm)

Hieronymus Bosch's (c.1455-1516) nightmarish monsters and demons, his bizarre allegories, and the amorous exploits in his Garden of Earthly Delights have intrigued viewers for centuries.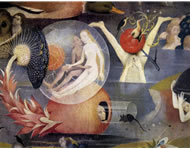 Little is known about this remarkable painter, although it has been claimed that he was a member of a heretical sect, a dabbler in alchemy and even a drug-user!
This lecture unravels the meanings of Bosch's enigmatic paintings in the context of his own time, explaining them in terms of social satire, medieval folklore and pre-Reformation spirituality, while also revealing the beauty and inventiveness of his images.

Paula Nuttall is Director of V&A Medieval & Renaissance Year course and author of 'From Flanders to Florence: the Impact of Netherlandish Painting 1400-1500' (Yale, 2004).
Paula also lectures for the Courtauld Institute, Christie's Education, the Art Fund and the National Gallery and was formerly lecturer at the British Institute of Florence.

July 7, 2016