Chakra Restaurant
33c Holland Street, Kensington, London, W8 4LX
T: 020 7229 2115
@Chakra_London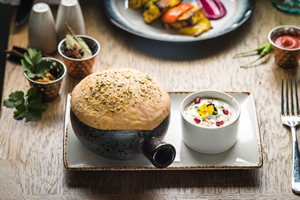 The Chakras - or energy points - are believed to vitalise and balance the body's equilibrium of spiritual, mental, emotional and physical health by drawing in positive energy from the world around us. This colder season, Chakra unveils a newly-updated, warming Autumn-Winter menu masterfully balancing techniques, spices and culinary traditions, harnessing its namesake positive energy through food with brand new dishes combining traditional North West Indian cuisine with the best seasonal produce.
Overseen by Chakra's newly appointed Executive Chef Satyabrat Jena, whose credentials feature some of London's most revered Indian restaurants including, Tamarind, Dishoom and Jamavar amongst others, the new seasonal menu at the Kensington restaurant offers traditional dishes made with specially-sourced ingredients. Choose between starters of Kid Goat Kheema Naan , Karare Soft Shell Crab or Bhati Ka Chicken Wings . From the Tandoor, find Gilafi Lamb Seekh (pepper and onion encrusted minced lamb), Hariyala Chicken Tikka (a green herb and pistachio-coated chicken dish with cherry tomato chutney) and Tandoori Gobi , marinated chargrilled cauliflower with mango ginger raita. Mains run the gamut from Sadghi Ka Lamb Korma (Hampshire lamb simmered in a coconut and almond broth with Iranian saffron) to Mangalorian Prawn (roasted spice, caramelised onion and tamarind) and Fish Moilee . An expansive vegetarian menu includes delights such as Baingan Bartha (smoked aubergine with burnt garlic, chilli and tomato), Chakra Channa ( darjeeling tea and spice-infused chickpeas) and Dal Makhani .
In celebration of their new menu they are offering you a complimentary glass of fizz when you dine and book in advance – just email kensington@chakra.restaurant quoting Neighbour Net.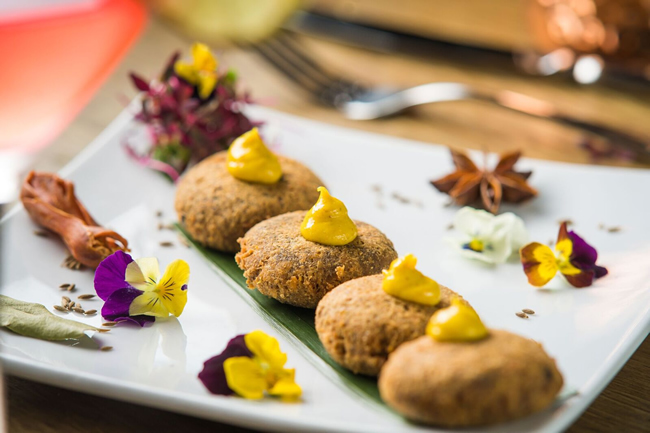 Advertisement