Cavalleros: hairdressing and barber's establishment with a difference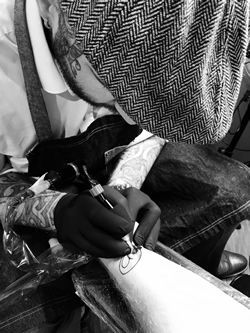 www.cavalleros.co.uk
287 Chiswick High Road,
020 8994 9333.
Opening hours:
11am-7pm Monday to Friday,
10am-6pm Saturday
and 11am-5pm Sunday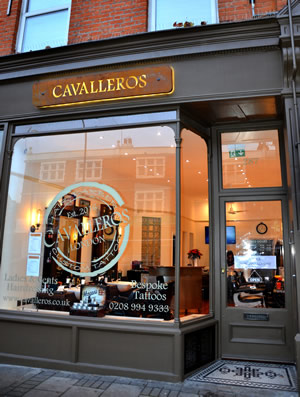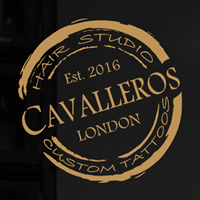 It was just over a year ago that the Cavalleros hair salon and tattoo studio opened its doors on Chiswick High Road. In making a return visit to this father and son establishment, we discover just how much it has become a valuable addition to the area in such a short time.
As well as providing expert hair styling and stunning body art, Gaby and Sureno Saliba like to support local businesses when sourcing materials.
For example, when Sureno needed gin for breaking down the ink he, of course, chose Sipsmith. Sureno has used gin in his inks for some time. Since opening the shop and discovering that the Sipsmith distillery was Chiswick-based, he decided to use the local brand, even tagging it in his social media posts.
After some communication with Sipsmith, they collaborated and Sureno tattoed five of their staff with the Sipsmith swan logo.
Cavalleros marks Gaby's third venture on Chiswick High Road, which is where he first started out in the business more than 30 years ago. Including the area's first custom tattoo studio added a new dimension.
He says the last 12 months have been busy, attracting clients both old and new. Many customers have been so pleased with the results that the salon is consistently rated five stars on Google for ambience, staff, cleanliness and value. There's also a large number of glowing reviews.
The secret, Gaby and Sureno believe, is simple hard work. "Sureno and I are very hands on and like to make sure that we provide a good service," says Gaby. "We are an individual salon, not part of a chain, and are proud of being local."
Neither Gaby nor Sureno are content to rest on their laurels. Gaby regularly attends hairdressing conventions to keep up with the latest trends. Similarly, Sureno has contibuted to tattoo events in the UK, China, Brussels and Milan and is earning a reputation for his unique and eye-catching artistry. So much so that a product company invited him to take part in a convention in China – all expenses paid. He even appeared on national television there as tattoos are becoming very popular in China.
An added selling point for Cavalleros is that Gaby is open until 7pm during the week to cater for customers who work away from Chiswick and may not be able to wait until the weekend for a haircut. In some cases, he may be prepared to stay open later.
Whether you are wanting a whole new style, or just a trim, or perhaps some body art, Gaby and Sureno will work their creative magic in a warm and friendly atmosphere.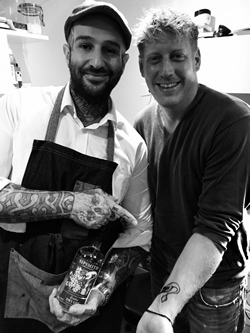 Advertorial
January 12, 2018